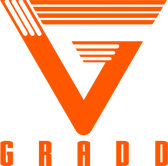 Unmanned Aircraft Systems (UAS)
The Operations Over People rule became effective on April 21, 2021. Drone pilots operating under Part 107 may fly at night, over people and moving vehicles without a waiver as long as they meet the requirements defined in the rule. Airspace authorizations are still required for night operations in controlled airspace under 400 feet.
Whether you're a new drone pilot or have years of experience, rules and safety tips exist to help you fly safely in the national airspace. To get started, be sure to select which type of drone user you are and find out what rules and regulations apply to your specific situation. You can then begin researching where it is safe to fly and when you need approval to fly.
What type of drone flyer are you?
Not sure? We'll help you figure it out.
Register your drone.
Unmanned aircraft systems (UAS) or drones must be registered with the FAA and your registration is valid for three years. Make sure your drone registration is up to date! Here's how:
Go fly!
Ready to fly? Be sure to download the B4UFLY app for your smartphone to determine whether there are any restrictions or requirements in effect where you want to fly. Have fun and fly safe!