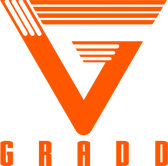 Certificated Remote Pilots including Commercial Operators
The Operations Over People rule became effective on April 21, 2021. Drone pilots operating under Part 107 may fly at night, over people and moving vehicles without a waiver as long as they meet the requirements defined in the rule. Airspace authorizations are still required for night operations in controlled airspace under 400 feet.
If you have a small drone that is less than 55 pounds, you can fly for work or business by following the Part 107 guidelines.
To fly under Part 107 rules, there are 3 main steps:
Step 1: Learn the Rules
Make sure you understand what is and is not allowed under Part 107 rules:
If you are not sure if Part 107 rules work for you and your intended operation check our user identification tool.
Some operations are not covered by Part 107 and will require a waiver. Here are some common examples of Part 107 sections that are subject to waiver:
*The FAA will not waive this section to allow the carriage of property of another by aircraft for compensation or hire.
Drone operators should avoid flying near airports because it is difficult for manned aircraft to see and avoid a drone while flying. Remember that drone operators must avoid manned aircraft and are responsible for any safety hazard their drone creates in an airport environment.
Step 2: Become an FAA-Certified Drone Pilot by Passing the Knowledge Test
To be eligible to get your Remote Pilot Certificate, you must be:
At least 16 years old

Able to read, write, speak, and understand English

Be in a physical and mental condition to safely fly a UAS
Complete FAA Form 8710-13
Once you've passed your test, for a remote pilot certificate (FAA Airman Certificate and/or Rating Application) login the FAA Integrated Airman Certificate and/or Rating Application system (IACRA)* to complete FAA form 8710-13.
Step 3: Register your Drone with the FAA
Registration costs $5 and is valid for 3 years. You'll need a credit or debit card and the make and model of your drone handy in order to register. Learn more about registering your drone.
Create an account and register your drone at dronezone.faa.gov. Select "Fly sUAS under Part 107."

Once you've registered, mark your drone (PDF) with your registration number in case it gets lost or stolen.
Remember:
Always fly your drone safely and within FAA guidelines and regulations.

Aren't sure if Part 107 is right for you and your operation? Try our user identification tool or contact us for more information.